Specialized Reproduction Services for CANINE, FELINE & EQUINE
Service • Integrity • Excellence • Education • Teamwork
Equine Veterinary Breeding and Reproductive Services
Janssen Veterinary Clinic is a full service breeding clinic, expanded in 2006 and again in 2022 to specially accommodate our reproductive clients. We offer an extensive list of advanced reproductive services.
Schedule an appointment
New patient information forms and deposit required for first time clients and patients.
Equine Reproduction Services – Recent Exam Required for All Services
*Prices subject to change
Pre-Breeding
---
Mare breeding soundness exams
$250+ (Call)
Pre-breeding exams ensure a healthy uterine environment. It is often performed in problem mares to identify causes of poor fertility or in maiden or aged mares to assess reproductive health prior to breeding. A breeding soundness exam consists of trans-rectal palpation and trans-rectal ultrasound for evaluation of the ovaries, uterus and cervix. In addition, a vaginal speculum exam, uterine culture, uterine cytology, and uterine biopsy will be performed. Results will help identify problems such as uterine inflammation, uterine infection, uterine fibrosis, and other deficiencies in the reproductive tract that may need additional treatment/management around the time of breeding.
cycle Management
---
Breeding management and artificial insemination
Fresh/Cooled/Frozen
$Call
Serial reproductive ultrasound examinations and cycle manipulation via drug administration will be done to identify ovulation and time breeding accordingly. Breeding can be done via artificial insemination.
Fetal gender
---
Fetal gender
$122
We can determine if your mare is having a colt or a filly! This can be done via trans-rectal ultrasound 9-10 weeks after ovulation or trans-abdominal ultrasound 15-17 weeks after ovulation.
Twin management
---
Twin management
$Call
Twins are not wanted in equine pregnancies as they can result in devastating consequences to the foal(s) and/or the mare. The best time to manage a twin pregnancy is early! Initial pregnancy checks are always recommended between day 14-16 after ovulation; at this time, a twin can easily be identified and managed.
et donor mares
---
Embryo flush of donor mare
$558
Embryo transfer is an advancement in reproductive techniques in which a donor mare is bred and an embryo (very early baby) is flushed out of her uterus and placed into the uterus of a surrogate, or recipient mare. The recipient mare carries the foal to term. This procedure is recommended for mares that have a difficult time getting in foal, those that have a difficult time maintaining a pregnancy, those that have a busy show schedule, and those that have a physical limitation to carrying a pregnancy. Additional charges for sedation, ultrasound or PGF. May be combined with Cycle Management.
et recipient mares
---
Embryo transfer recipient mare management
$Variable/$257
If provided, we are able to manage recipient mares for your donor mare. The reproductive cycles of the recipient mares will be tracked and synced with the donor mare so that, when transferred, the embryo will be placed in a similar environment from which it was recovered. A minimum of 2-3 recipient mares are required. Uterine culture and cytology are recommended for all recipient mares. Uterine biopsies may also be recommended. The ideal recipient mare would be good natured, musculoskeletally sound, foaled in the past with a normal pregnancy, foaling and post-partum period, and have a negative uterine culture.
Embryo vitrification
---
Embryo vitrification
$775 – $900
Similar to embryo transfer, a donor mare is bred and an embryo is flushed from her uterus within a week. If a recipient/surrogate mare is not available or you simply want to preserve genetics of a certain mare/stallion combination, the embryo can be frozen in liquid nitrogen indefinitely until a surrogate is identified. Once a surrogate is identified, the embryo can be thawed and placed in her uterus to carry the foal to term.
OOCTYte TVA
---
Oocyte collection via trans-vaginal aspiration (TVA)
$Call
This advanced reproductive procedure involves harvesting oocytes, or eggs, from the ovaries of mares. TVA is done standing and under sedation. It can be done at any point in the mare's cycle and minimal time is required for the procedure. Upon recovery, the oocytes are shipped directly to a laboratory that will mature them and perform ICSI (intra-cytoplasmic sperm injection), in which one sperm cell is injected directly into the oocyte to achieve fertilization. The embryo is matured in the lab until it is old enough to be transferred into a surrogate/recipient mare, who will carry the foal to term. This procedure is recommended for problem mares with a history of infertility, mares that have intense show schedules, mares in which embryo transfer has been unsuccessful, and mares whose stallions required ICSI due to limited supply of semen or subfertility.
High Risk Mares
---
Pregnancy monitoring in high risk mares
$Call
Pregnancy monitoring is done in high-risk mares, mares with abnormal pregnancy and mares with a history of abnormal pregnancy. This involves weekly ultrasound evaluations to monitor fetal and placenta health. This can be performed during the last 3-4 months of pregnancy. Treatments are implemented accordingly.
Mare foaling out
---
Mare foaling out
$Variable
This service is offered for clients who have had their mares bred at Janssen Veterinary Clinic. Your mare may be brought to JVC for foaling out in which she will be monitored day and night for signs of delivery. Upon entry, your mare will be evaluated daily. As she progresses, milk calcium and pH testing will be performed to aid in identification of impending delivery. When these tests show foaling is near, your mare will be watched 24/7 and if needed, assistance will be available during the foaling process. If there is a problem, it will be quickly recognized and managed accordingly. The foal will be observed for standing, nursing, and normal health.
Dystocia management
---
Medical management of dystocia
$Call
Mares are typically pretty good at delivering their foals. However, every once in a while, a problem occurs and it is a true emergency. If your mare is in labor and has not delivered in 20-30 minutes or is not progressing during delivery, a veterinarian needs to be called immediately. Depending on the conversation, a surgical plan or medical plan can be instituted to aid in delivery of the foal.
culture & cytology
---
Uterine culture and cytology
$Call
Uterine culture and cytology can be performed at request of a stallion contract, in a mare with signs of uterine infection, or as a part of a breeding soundness exam.
Caslicks
---
Caslicks procedure
$Call
A Caslick's procedure, or vulvoplasty, is a minor surgical procedure that involves closing a small portion of the vulva. It can be performed in mares with an external reproductive conformation that challenges the ability to maintain a pregnancy. In addition, it is also performed in young mares that have pain associated with 'wind-sucking' during performance.
Estrus suppression
---
Estrus suppression
$Call
A full reproductive consultation and evaluation will be performed to identify behavior associated with the estrous cycle. Based on exam findings, recommendations can be made to treat behavior.
Stallion collection
---
Stallion collection and semen processing
$Call
A full semen collection and evaluation (see above) will be performed. In addition, semen extender will be added to prolong sperm viability for shipment. Shipment can be prepared to any of the US states.
Stallion training
---
Stallion training to phantom
$Call
Utilizing a tease mare, a novice stallion will undergo phantom training sessions as needed until semen collection occurs using an artificial vagina. Each session will last 20-30 minutes. A stallion will learn preparation for the breeding shed (including penile cleansing), breeding shed behavior, phantom mounting, and ejaculation into an artificial vagina.
Semen testing
---
Semen longevity testing
$Call
Longevity testing can be performed on stallion sperm to determine sperm quality over a period of a few days. This will give you an idea of how long your stallion's semen will remain viable in the mare's oviduct or chilled/packaged.
Semen diagnostics
---
Additional semen diagnostics
$Call
Abnormal ejaculates may require additional testing such ejaculate fractioning and semen culture to aid in identification of the location where challenges are occurring. In addition, other tests may be done on semen to aid in diagnosis of a problem. Testicular ultrasound can be performed to evaluate the character of the tissue within the testicle.
Stallion Breeding soundness
---
Stallion Breeding soundness exam
$Call
A full breeding soundness exam includes semen collection and evaluation of sperm count, motility, and morphology. In addition, testicles are ultrasounded and measured via testicle calipers to determine your stallion's daily sperm production. Finally, accessory sex glands are evaluation via trans-rectal ultrasound.
Test-freeze semen
---
Test-freeze semen
$Call
A test freeze is recommended prior to freezing and storing semen on your stallion. After your stallion is collected, the ejaculate is evaluated in 3 different types of semen extenders using 2 different concentration techniques. This will allow us to pick the best freezing extender type and concentration technique for your stallion based on sperm quality outcomes after the freezing process. The ability to select a freezing extender your stallion does best in will allow for better quality frozen semen.
Semen freezing
---
Semen freezing
$Call
A full semen collection and evaluation (see above) will be performed. Following evaluation, semen will be subjected to a freezing protocol that will ultimately result in preservation of semen in liquid nitrogen indefinitely. JVC offers semen storage on site via signed contract.
Reproductive industry leaders with a track record of excellence
Our reproductive center team is lead by Dr. Katie Hornberger, a Diplomate of the American College of Theriogenology (DACT).
Veterinary Theriogenology is the specialty dedicated to all aspects of animal reproductive medicine and surgery. The focus covers reproduction, obstetrics and neonatology, as well as the physiology and pathology of male and female reproductive systems.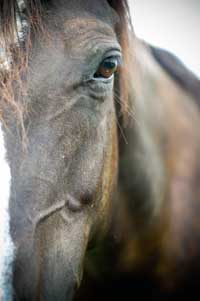 Mission Statement
Recognizing the strong human-animal bond, Janssen Veterinary Clinic strives to provide optimal patient care and quality of life through preventative medicine, client education, respect and our commitment to excellence.
Client Testimonials
Above and beyond!
"Man. What to say! I have been to countless vets in the Indy area trying to find one that is knowledgeable, kind, attentive, and that I click with for my breeding program. I am SO thrilled with Dr. Katie and the whole Janssen team! They have been amazing since day one, Dr. Katie is awesome and goes above and beyond! I am fully committed to this vet clinic and will recommend them to everyone who adopts a baby from our program and anyone who asks for a recommendation forever more!
So excited to have found them! ❤️"
– Briahnna Scott
Far exceeded expectations
"We take pride in our breeding business and will ONLY use the best veterinary services. We have full confidence in the care our animals receive at Janssen Vet Clinic. They have far exceeded our expectations. They have taken time to teach us along the way. Additionally, they are so good to our animals and our animals LOVE the staff's positive attention. I recommend Janssen every chance I get and am willing to drive an hour for their services."

– Abigail Servies
Personable and professional
"Janssen Vet Clinic is always available when needed for reproductive needs. I had learned kind of last minute that we needed to ship semen and the clinic happily got us in the next morning for collection. The tech is personable and professional. She took the time to let my male acquaint himself with her. I would recommend them to anyone needing reproduction services!"

– Susan Bushrod
Accreditations & Associations


Contact us about the repro center services